Cobia schnitzel with lemon emulsion topped with a tomato and radish salad at the Ordinary in Charleston, S.C.
Bacon wrapped scallops during the 2017 Food + Wine opening night at Marion Square in Charleston, S.C.
Corn Soup at The Red Store in Cape May, Nj.
The "Oaxacan on Sunshine" made with Mezcal, Aperol, yellow Chartreuse, grapefruit and mole bitters at 492 on King Street in Charleston, S.C.
Rachel Klein in her bakery, Miss Rachel's Pantry, on Chadwick Street in Philadelphia, Pa.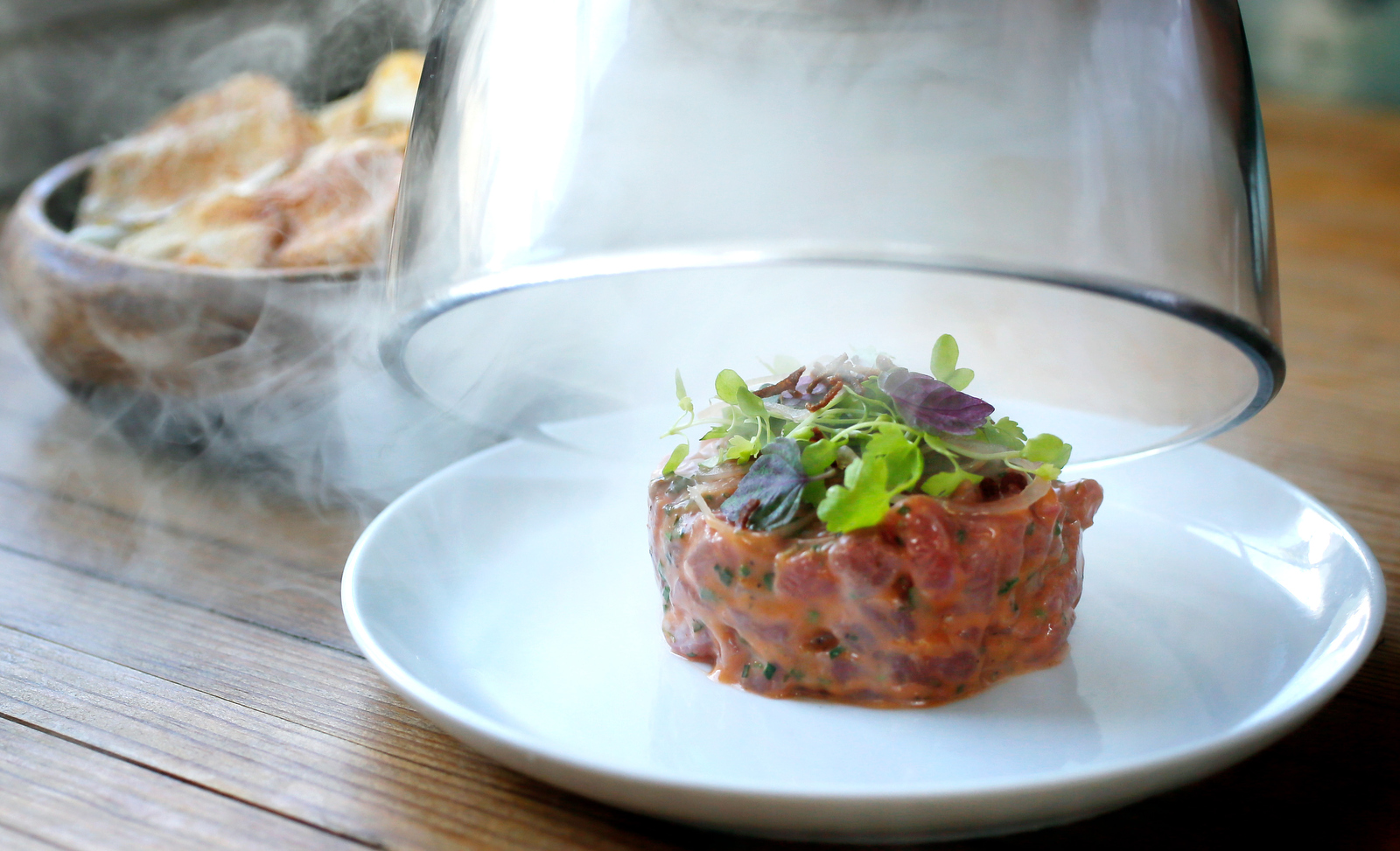 Buckhead grass fed beef tartare at Prohibition in Charleston, S.C. The dish is served to the customer encased in smoke, which is then dispersed as the lid is removed.
A spread of BBQ at Home Team BBQ in Charleston, S.C.
The Bohemian Business made with Bristow, barrel aged gin, Blanc vermouth, and garnished with a cocktail onion at Scarecrow in Charleston, S.C. Hickory chips are lit under the glass to produce smoke before the drink is poured by the patron.
Melanie Durant sells egg filled puff pastries, breakfast sandwiches and other sweets at Scram breakfast food truck on Folly Road in Charleston, S.C.
The seafood and shellfish roast consists of trimmings from various fish at Vernick on Walnut and 20th street in Philadelphia, Pa.
Goat. Sheep. Cow. opened its new location at 804 Meeting St. in Charleston, S.C. This space is larger than the Church St. location and offers a bar and dining section for wine, beer, cheese, sandwich and soup and salad service.
The bitter Holland sling at the Gin Joint in Charleston, S.C.
Blue ginger is held by John Warren at Spade and Clover Farm on John's Island in Charleston, S.C. A hand of ginger will weigh around a pound when it reaches maturity after about 10 months.