The team prepares to face Vinton County on Wednesday, April 16, 2014.
Head coach Chris Stewart talks to the team after every game, win or lose. This was a congratulatory speech after the 7-5 win against Parkersburg South. Stewart usually talks about how the team played during that game and then prepares the strategy to face their next opponent.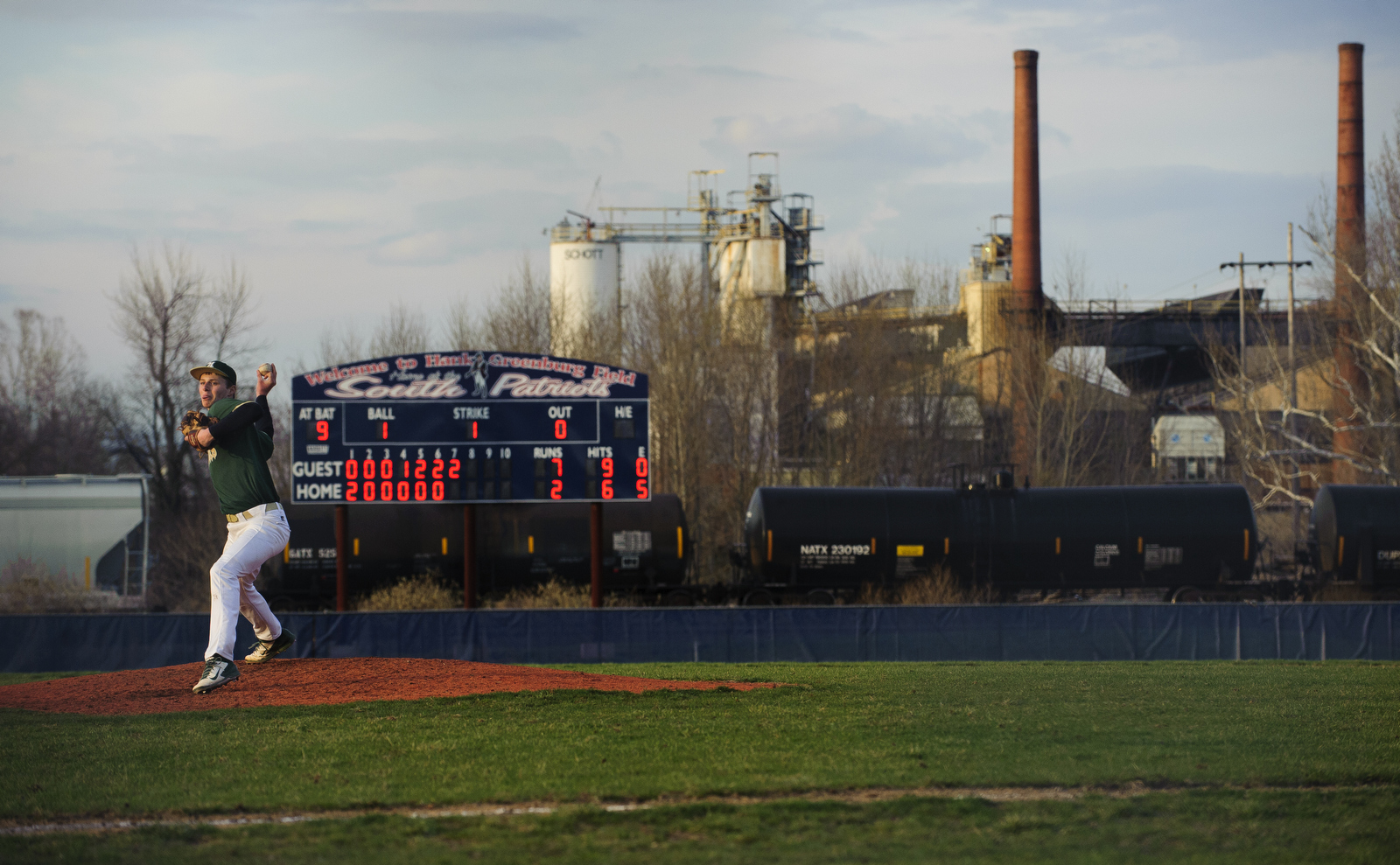 Coal mines and power plants are a common landscape for West Virginia. In this game against Parkersburg South, Adam Luehrman pitched all seven innings, which isn't too common in high school baseball. After the game, Coach Stewart gave the game ball to Luehrman and asked him, "When was the last time you pitched a whole game?" Adam responded saying, "I'm not sure but probably eighth grade."
Head Coach Chris Stewart high fives Sam Vander Ven as he heads into the dugout after he pitched three straight outs to end an inning against Marietta High School.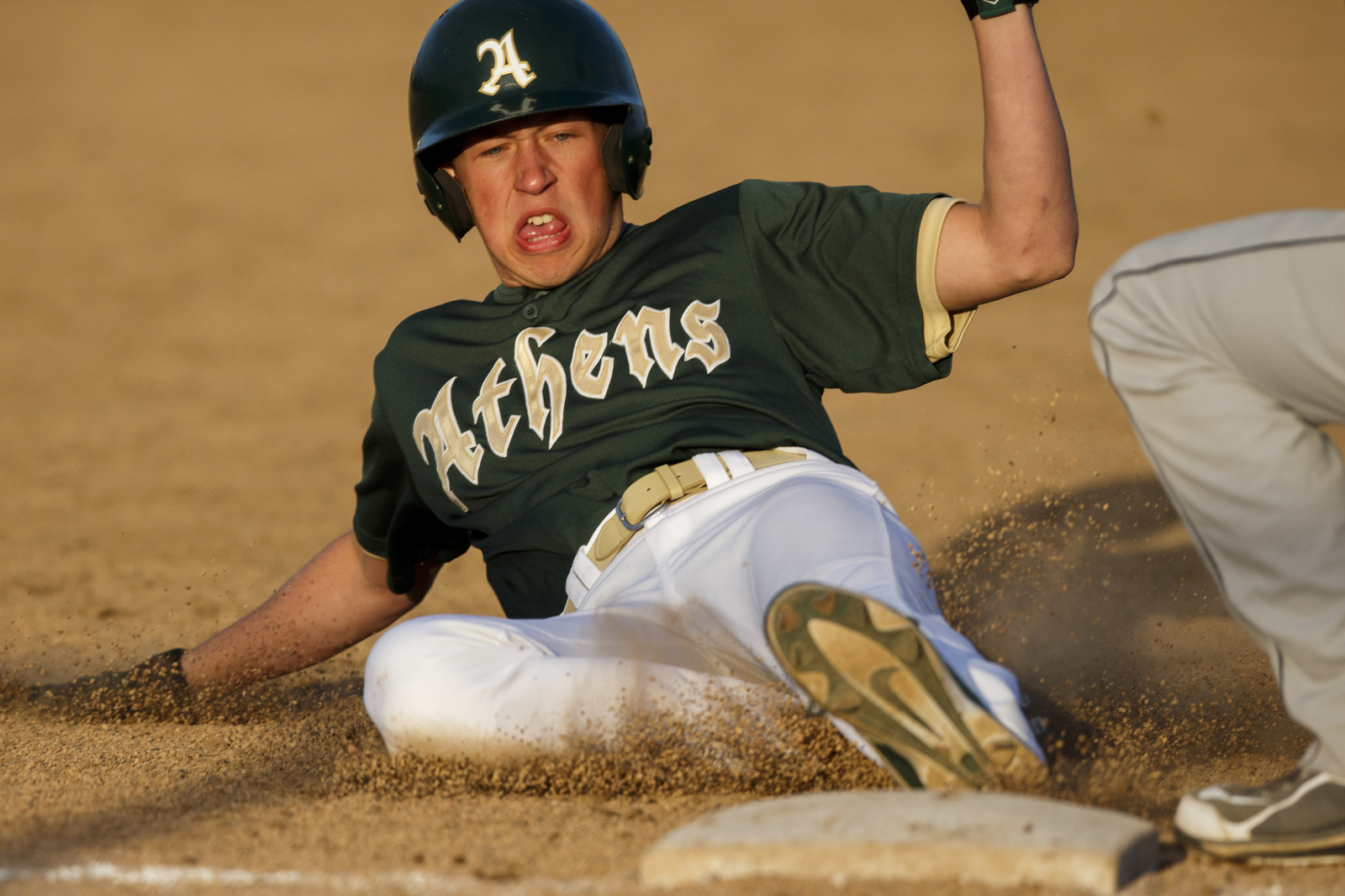 Jake Howman is called safe as he slides into third base against Parkersburg South.
Head Coach Chris Stewart talks to the team after their 9-5 loss against Marietta. "There is something called free bases and we gave up too many of them today. Five of them resulted in runs," said Stewart. A free base is a base taken as the result of an error. In this game, many of them were wild pitches that went past the catcher.
After the win against Vinton County, Ryan Mack slings his bag over his shoulder while Nathan Rickey and Kolby Rogers have a conversation before getting on the bus.
Brendan Sano and Colter Thompson team up on Ryan Luehrman to bug him and interrupt his sleep on the bus ride to Vinton County High School. Thompson was reading The Adventures of Huckleberry Fin until Sano shouted, "Colter help me!" Thompson turned around and helped Sano torment Luehrman. While boarding the bus for the ride home, Sano joked with Luehrman and told him to sit in front of him. Luehrman said laughing, "No way, I'm sitting in the back."
Hunter Mullins laughs with his teammates while they wait in line to order from Hardee's, a fast food restaurant. The team will usually go out to eat after an away game.
While the bus was passing Ohio University, Greysan Kerns looks out the window at campus and the sunset.